Building Insulation
Nikos Villiotis | Construction Works - Renovations Salamina

The company "Nikos Villotis" based in Salamina is also active in the field of singles. Our company makes insulations, thermal facades, thermal insulations always using top certified materials of excellent quality, for all kinds of insulation, friendly to people and the environment.
External Insulation - Thermal facade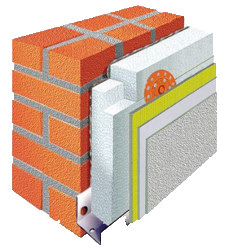 In the external insulation or thermal facade, the insulating material is placed outside the house, on the outer side of the wall. Then a reinforcing mesh is placed with glue on top of the insulating material and then covered with a special coating. The advantage of thermal insulation is that it delays the change of temperature conditions in the rooms. It is mostly used for structures with frequent use such as residences and offices.

The thermo-facade often renovates the exterior of the building (house), protects the facades from the sun, rain and extreme temperatures, increasing the functionality of the house. External insulation costs more than internal insulation and this is because of the materials used to protect against external conditions.
Internal Insulation - Thermal Insulation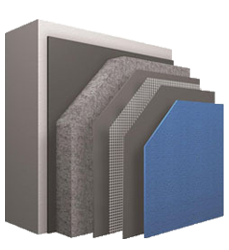 In internal insulation or thermal insulation, the insulating material is placed on the inner side of the wall and then it will be protected by some solid building material that acts as an internal coating, such as plasterboard. With thermal insulation we have the following results. The open space of our house is reduced, we do not have thermal insulation of the frame, fast heating but also cooling of the spaces.

Usually the internal insulation or thermal insulation is done in constructions with periodic use that require fast heating such as for example churches, theaters, country houses, etc. Lower cost than external insulation due to the difference in the materials needed but it takes up space from your home.
Insulation - Roof waterproofing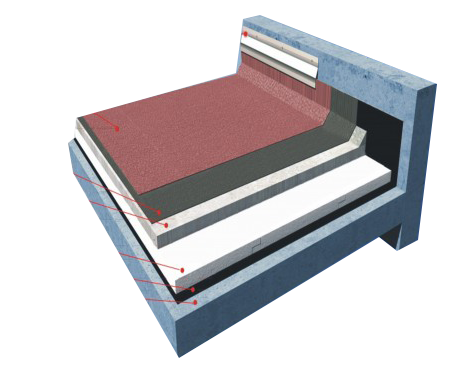 With the term roof waterproofing we refer to the work that needs to be carried out on the roof slab in order to avoid moisture and water inflow into the interior of the building. Waterproofing is a necessary task to ensure a healthy environment and is a decisive factor for the proper functioning of the building.
MORE

We serve all of Salamis. Guaranteed result.